About and Support Taiwan Hikes
Affiliate Disclosure: Please note that some links on TaiwanHikes.com are affiliate links. Therefore, if you click through the links here and purchase from them, I may receive a commission at no extra cost to you.
Hey, thank you for visiting Taiwan Hikes! This is Anusha. I hope you find the things you need to know about hiking, trekking, and backpacking in Taiwan nature here.
I write the code from scratch to make this website. I also collect free and paid group hiking trips for those who want to join guided trips. You can also find those I've done and enjoyed here for those who want to do hikes alone.
On this page, you will see the following:
What is Taiwan: A Gem under the Radar for Avid Hikers
Taiwan is very small, 35,980 km2 (13,974 m2). Most people's impression of Taiwan is the manufacturing industry and food. Yet, Taiwan has more to offer.
How Small Is Taiwan?
About the same size as the Netherlands and Switzerland
Slightly bigger than the state of Maryland in the United States
1/7 of the United Kingdom
1/9 of Vietnam
1/10 of Norway and Germany
1/11 of the state of California in the United States
1/14 of Thailand (Taiwan and Thailand are different countries)
1/22 of Turkey
1/34 of South Africa
1/55 of Mexico
1/77 of Argentina
1/91 of India
1/215 of Australia (with a similar amount of population)
1/237 of Brazil
1/273 of the United States
1/475 of Russia
On this tiny island, 70% of Taiwan is covered by mountains, and 268 mountains are over 3,000 meters (9,842 feet) above sea level. So, you can imagine how many wonderful trails we have here in Taiwan.
If you are looking for a brand-new place to explore and see the mountain and ocean views all at once, Taiwan is the right place for you.
Safety and Enjoy Free-guided Hikes
Taiwan Hikes also provides information for people who don't read Chinese. You can find
free and paid guided trips
in Taiwan and enjoy hiking with the locals.
Due to the unique trail terrains in Taiwan, I encourage people new to Taiwan trails to hike with the experienced guides for safety reasons. You can see here to know
how hiking guides are trained in Taiwan
.
Why Did I Start This Website?
I started hiking in early 2017 and started my journey of learning how to code later in the same year.
There are many hiking groups in Taiwan, and the local hiking community is robust. Many hiking groups and hikers help clean up the trails, put new signs or ribbons for fellow hikers, and even help rescue actions.
As a new hiker, it was a no-brainer for me to hike with them. I met many hikers who share the same enthusiasm for nature in Taiwan. I also get to hike many remote places that I would never be able to go on my own.
I met hikers from other countries and had conversations with them. I asked them how they found the trails, and they said they Google. Unfortunately, I also heard terrible hiking stories about international visitors getting lost on the trails.
Also, some of Taiwan's hiking safety guidelines differ from other countries. For example, hikers are taught to follow the streams when getting lost in many countries. However, if hikers try to follow the streams when they get lost in Taiwan, they might end up in a more dangerous situation or die.
Taiwan Hikes website is an ongoing project, and sometimes I might come up with crazy ideas about the content I want to present. If you'd like to receive updates about this website, please sign up for our newsletters.
Taiwan Hikes' Partner: HolaTaipei Travel
In May 2022, Taiwan Hikes teams up with
HOLATAIPEI TRAVEL 台北歡迎有限公司
, a travel agency based in Taipei, Taiwan. One of the founders, Cris, is also a good friend of mine.
He is a native Spanish and has lived in Taiwan for 10+ years. Because of his love and passion for Taiwan, HolaTaipei was born. HolaTaipei is a small company, but they provide all kinds of itineraries to help travelers worldwide see Taiwan's distinctive side.
What makes HolaTaipei unique is HolaTaipei also offers Spanish tours other than English. Cris speaks Chinese, too.

He is also an avid hiker. We have hiked several trails, including 100 Peaks. Therefore, we'd like to team up to help travelers experience Taiwan's amazing nature.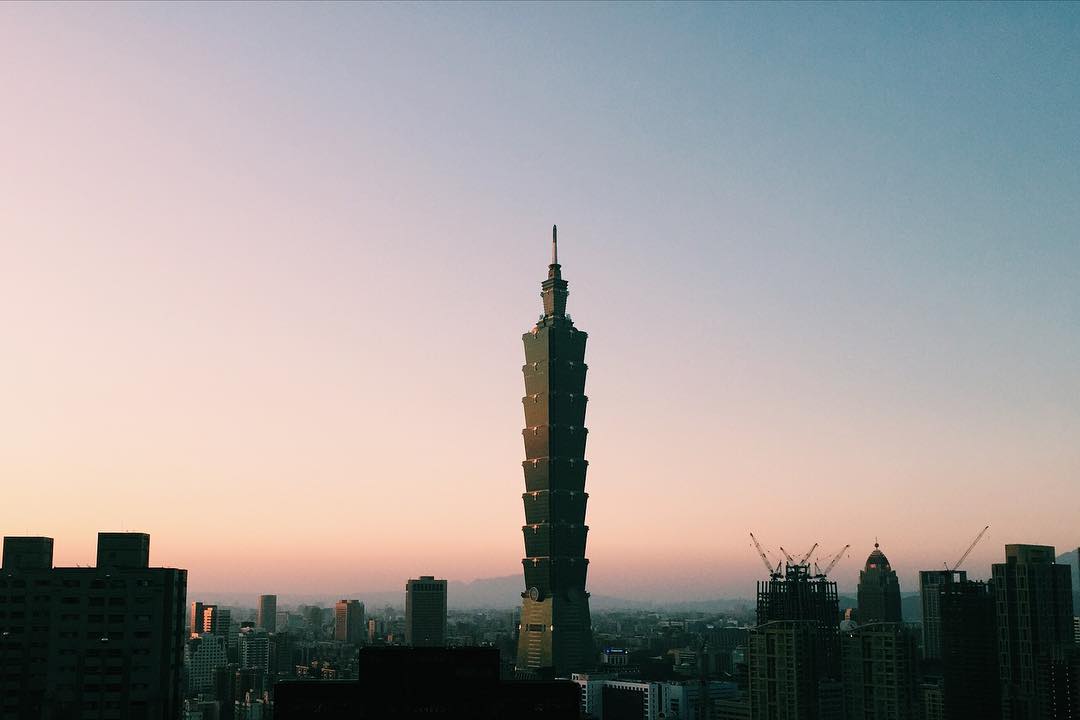 Also Seen and Heard On...
I'm thrilled that I was interviewed by the following media, websites, and podcasts in Taiwan and the U.S.
Thank You for Your Supports!
I want to thank many people who have been helping me to build up Taiwan Hikes.
Many coding friends help me solve the bugs. They are angels.
Hiking guides from
LOHAS
encouraged me when I was struggling on the trails. They also kindly let me use their photos on this website. I want to thank
Acer Lee
for helping me identify those wildflowers I saw on the trails. Without them, I wouldn't be home safely.
Taiwan Hikes' newsletter subscribers. When I receive a notification about a new subscriber, it makes my day.
I especially want to thank those who
Buy Me A Coffee
. I never thought that people would read my website, let alone support me by buying me coffee. Thank you so much!
E. November 17, 2022.
Nicholas B.: This is a fantastic website Anusha! I really appreciate your detailed descriptoins. I have done multiple great day hikes I wouldn't have found otherwise. Thank you! October 27, 2022.
Someone: Good job. June 30, 2022.
Kenneth L.: May 22, 2022.
Someone: 👍 May 5, 2022.
Wesley L.: Love all the detailed information you provide! It's very comprehensive. Keep up the amazing work! I hope to explore these parts of Taiwan the next time I visit... February 16, 2022.
Day R.: admire your good intention and effort, very helpful info and great pictures. wish you all the best. February 15, 2022.
Ivan P.: great job with this website, you have my respects. December 22, 2021.
Someone: Thank you for sharing these hikes. I enjoy your posts very much. December 2, 2021.
Someone, July 29, 2021
Or you can support Taiwan Hikes via PayPal:
Products or Services I've Been Using to Make Taiwan Hikes (Affiliate Links)
I use Namecheap to purchase the domain name of Taiwan Hikes. You can get a discount using
my Namecheap coupon 1217137
: and get a .Com domain for just $6.98.
Disclaimer:
All content provided is for inspirational and informational purposes only. Creating, using, hiking, or traveling with Taiwan Hikes' suggested services or itineraries is at your own risk. Please use your best judgment and follow all safety precautions, as Taiwan Hikes and Anusha Lee are not liable for any losses, injuries, or damages from using this information.
Please also note that Taiwanese government agencies tend to change their URLs without bothering to redirect to the new ones. As a result, you will find some external sites on the Taiwan Hikes website are not working from time to time. Taiwan Hikes will try to update those URLs if possible.
Taiwan Hikes is not responsible for the content of external sites.